River Ridge Commerce Center is a world-class business and manufacturing park with over 6,000 prime acres of land under development along the Ohio River in southern Indiana.
River Ridge features three unique locations for new development – an industrial park, an office and research campus, and a 1,400-acre megasite. In the Midwest's top-ranked business environment, each infrastructural element within River Ridge is designed to be multi-functional and sustainable.
Location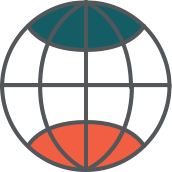 Businesses love southern Indiana for its low cost of doing business and high-quality workforce. The region is attractive to both companies and their workers because of its location, affordable housing, arts and entertainment, access to parks and recreation, top-ranked universities and world-class food and beverage establishments.
Southern Indiana is also an easy one-day drive to more than two-thirds of U.S. markets or a short, non-stop flight to destinations around the country. Multi-modal transportation networks make it simple for businesses to locate here and workers to get to jobs at River Ridge.
Transportation Assets
The River Ridge Commerce Center is situated along the Port of Indiana-Jeffersonville, easily accessible to many modes of transportation including roads, railway, the Ohio River and regional airports. The Lewis and Clark Bridge opened in 2016, linking Jeffersonville, Indiana, to the east end of Louisville, Kentucky and providing faster access to destinations along the I-71, I-64, I-65 and I-75 corridors.
River Ridge Development Authority has invested more than $100 million in roads, sidewalks, site preparations, and utilities for premium accessibility and efficiency. Nearby airports include the Louisville Muhammad Ali International Airport (home of UPS Worldport) and the Clark Regional Airport.
Financial Incentives
River Ridge's incentive programs are customized, comprehensive, and designed to support companies that are committed to investing in Indiana. RRDA acts as a Redevelopment Commission to administer development tools and urban enterprise zone (UEZ) available under state statute to generate property tax-related revenues.
River Ridge can extend property tax incentives to businesses that locate within the Commerce Center. Our team is well-versed in incentive programs including EDGE tax credits, Skills Enhancement Fund (SEF) and HBITC. Indiana is business-friendly with declining corporate tax, flat state tax, no gross receipts tax and no inventory taxes.
Workforce & Training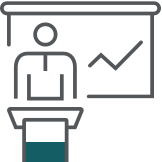 We're focused on meeting the demands of a 21st Century workforce. The region's well-educated and well-trained workforce is marked by a punctual and motivated attitude, making it simpler to recruit and retain qualified team members.
Our partners are able to attract and educate skilled workers through programs and initiatives designed to bring more diversity, vibrancy and possibilities. More than 50 businesses currently operate at River Ridge with more than 10,500 employees and produce major economic benefits locally and regionally.
Utilities
Our partnership with quality utility companies allows local industries to directly benefit. We've transformed this former brownfield site into a global business park with all the amenities you'll need.
River Ridge has made significant capital investments to improve water utilities, expand traffic circulation and access, and create attractive sites for development.
Capacity
River Ridge consists of 6,000 acres of prime land that can accommodate projects from 3 acres to 1,400 acres. There are plenty of available sites for sale to grow with millions of square feet of building space still available.
River Ridge continues to invest in itself and lay the groundwork for continued growth using available revenues to prepare new sites for development and build long-lasting infrastructure projects.
Easy Permitting
Our highly qualified staff will help guide you through the permitting process resulting in fewer errors and delays.
River Ridge is committed to investing in state-of-the-art property features and promoting sustainable, eco-friendly infrastructure.